Brands
The Leaders of Design & Innovation
Meet the companies that we call partners. They form the foundation of our product specifications thanks in part to their best-in-class performance, breadth of product offering and ongoing technological innovation.
Bring your smart home dreams to fruition with one-touch control of your entire estate from an intuitive touch panel, custom-engraved keypad, smartphone or by voice activation. Crestron automation and control reveals the true potential of homes and businesses in the Tomah, WI area with programmed scenes that instantly adjust your lights, shades, thermostat, audiovisual electronics, security system and more—all at the lift of a finger. Plus, Crestron conference room solutions make meeting scheduling, collaboration and content sharing easier than ever from one platform. Custom-tailored for any home, workplace and lifestyle, Crestron is truly the pinnacle of invisible comfort and convenience and takes pride in designing and manufacturing their products in America.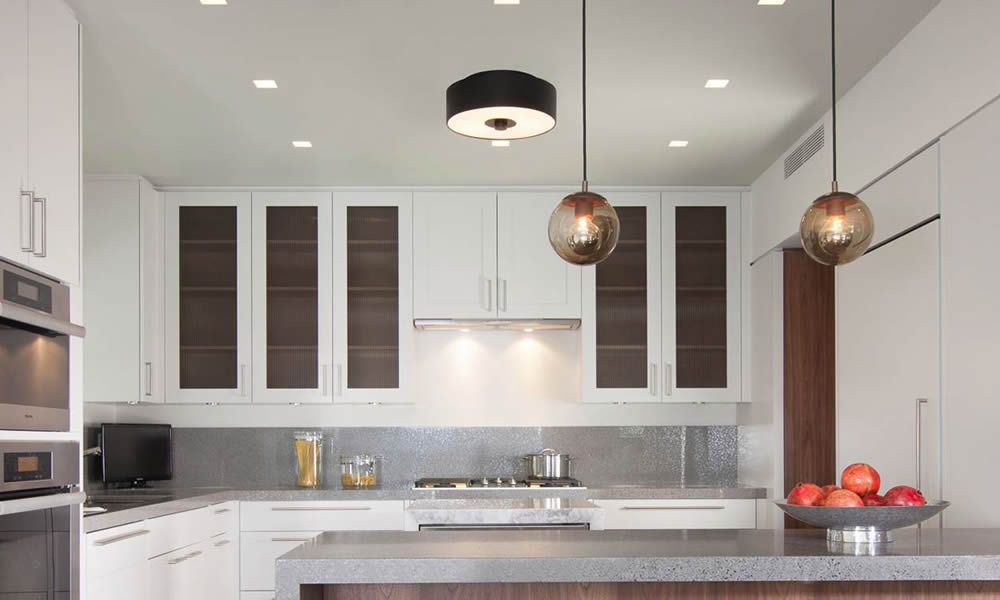 As the first home automation company to embrace mobile technology for control inside and outside the home, Savant is a leader in innovation. The brand helps to cultivate the ultimate luxury lifestyle with personalized control of your entire home, business or yacht from an intuitive mobile app, high-resolution touchscreen, elegant remote or by voice activation. Savant home automation offers any user the unparalleled convenience of controlling your lighting, climate, entertainment, pool and spa, security and more from a single platform no matter where you are in Tomah, WI or around the globe. Set distinctive scenes that mold to your every mood and transform your home into a coveted entertainment hotspot at the touch of a button. Whatever you imagine, Savant can help make it a reality.
Q-SYS is a cloud-manageable audio, video and control platform built around a modern, standards-based IT architecture. Flexible, scalable and performance driven, it was designed using industry-standard principles and mission-critical technologies. It includes a robust audio engine, video engine and control engine providing processing at the software layer, with a robust OS administrative layer that operates holistically, rather than requiring an integrator to spend time separately programming and integrating audio, video and control/automation.
QSC has brought immersive cinema and high-fidelity audio environments to homeowners for over the past 50 years, ensuring that any living space can serve an elevated and accessible entertainment experience. From QSC you can expect high performance and high reliability with every aspect of their products. Their scalable solutions make bringing upgraded audiovisuals and high-end equipment to any project a breeze for this trusted brand. With advanced manufacturing and quality control processes, QSC responds to its customers' needs and surpasses their expectations with every new installation and setup. The brand's expertise is made clear with every AV performance from their top-quality products.
An early radio pioneer founded in downtown Chicago in 1925, Shure has expanded its expertise in microphones and audio electronics to become one of the industry leaders in professional audio. Shure showcases the same commitment to powerful, seamless audio experiences from corporate boardrooms to live music venues. Renowned for their innovative microphone solutions, As a Shure dealer for businesses in La Crosse, WI, we provide high-quality Shure DSP mixers and amplifiers, network recorders, headphones, speakers and software. Their Microflex and STEM ecosystems let you quickly deploy collaborative solutions in a classroom, huddle room, boardroom or training room. Their Audio Institute provides online training, certifications, webinars and educational publications that ensure all technicians and partners know the best way to use their products in any application.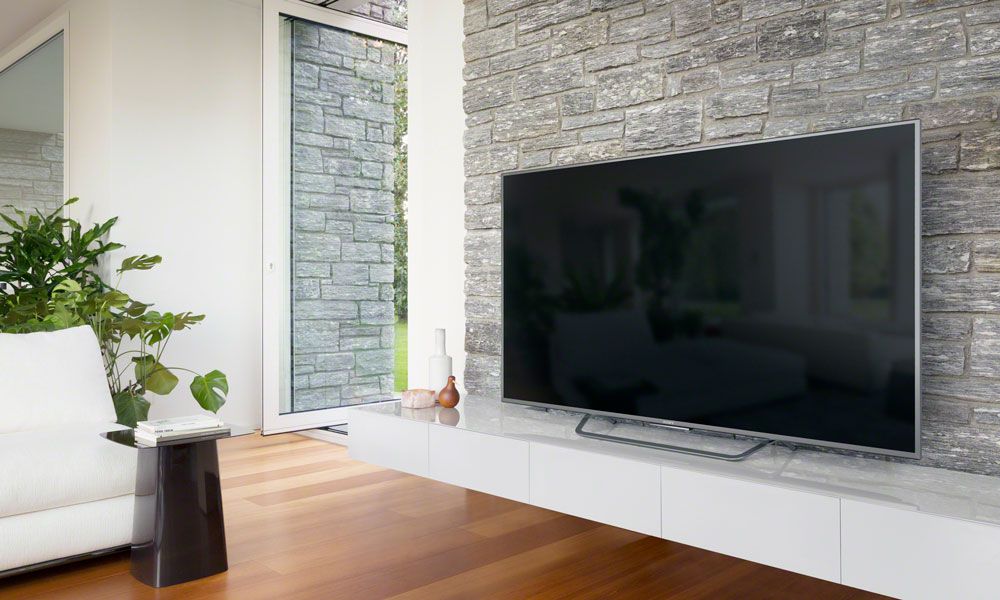 Delight your senses with professional-grade home entertainment solutions designed to harmonize both picture and sound for a breathtaking, true-to-life experience. Unprecedented contrast, color and realism are made possible with Sony's proprietary technologies that also lead in pixel-by-pixel detail for texture you can practically feel. Whether you're outfitting a multi-purpose media room or a dedicated private cinema, Sony's line of premium 4K HDR projectors and TV displays, AV receivers and high-resolution speakers work in tandem to craft the immersive experience intended by film and video game creators.
Inventors of the solid-state dimmer in 1959 and now holders of 2,700 worldwide patents, Lutron has expanded their product offering to more than 15,000 products. Lutron makes it possible to craft the perfect atmosphere at home or in the workplace to complement your day-to-night activities with personalized lighting and shading control for enhanced comfort and productivity. Recall your favorite settings from a master keypad or remote to easily transform your environment with just a tap or set your lights and shades to adjust on their own so you can focus on the activity at hand. From the workplace to the home, Lutron provides sophisticated solutions for custom lighting and shading that operate seamlessly at your command.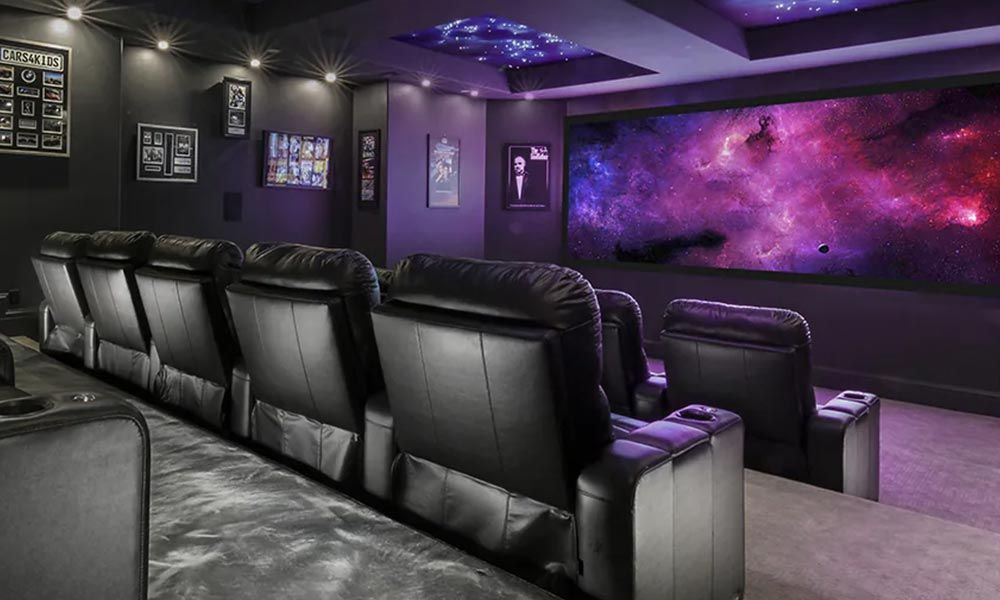 Draper works to customize and design the perfect solution for every customer. Founded in 1902, Draper offers high-end audiovisual displays, shading solutions for both the indoors and outside, and gymnasium and athletic equipment. Intent on listening to the customer's needs, Draper's goal is to always serve what you want and prefer for your project - and then work to exceed every expectation. With trusted expertise and knowledge of each industry, Draper delivers reliable and high-performance solutions for every comfort and need across the home, gymnasium, and beyond.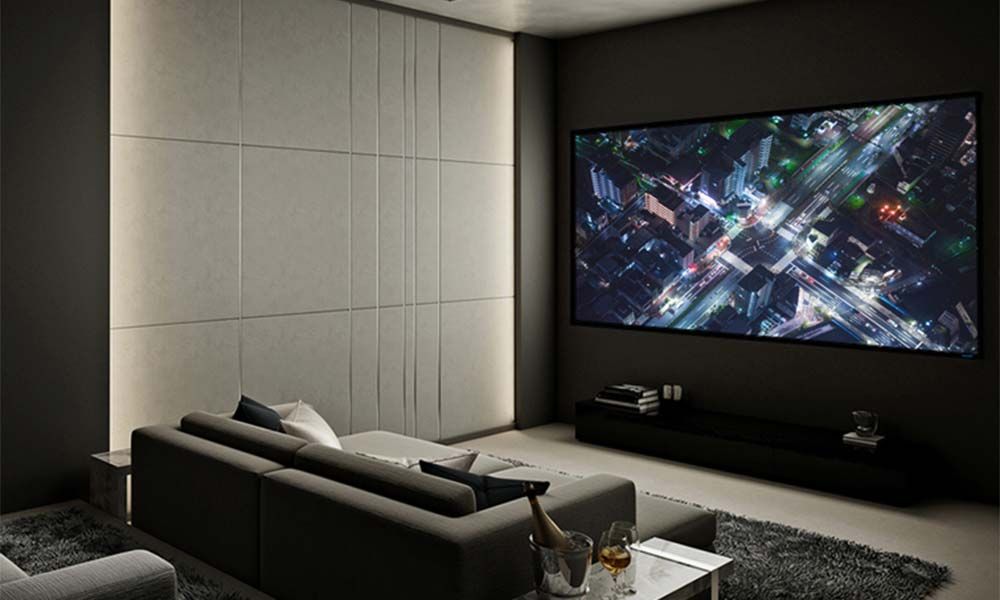 A leader in the projection screen industry, Stewart Filmscreen Corporation combines elite function, value and quality in all of their products. For 70 years, their extreme attention to detail has resulted in some of the best display solutions for home theaters, digital signage and conference rooms. The designers at Stewart Filmscreen Corporation reject the one-size-fits-all mentality. Whether you need to adapt your screen to ambient lighting, rear projection or an office workflow, Stewart Filmscreen Corporation delivers the ideal model for any application. Their display inventory includes 25 different screen materials, custom-built for each installation. Their brightness and color uniformity make them the go-to company for post-production work by major movie companies and the only screen manufacturer company with two Academy Awards.
Revel in the perfect harmony of design and technology with Séura's award-winning line of smart mirrors and TV solutions for your indoor and outdoor spaces. Improve your morning routine with Séura SMART technology that incorporates seamlessly into a custom vanity for total home control at the touch of your bathroom mirror. Elevate your living room with intelligent 4K TV displays that disguise as beautifully framed mirrors when turned off. And see yourself in the best possible light with elegantly lighted mirrors that illuminate your bathrooms without the need for cluttered sconces and light fixtures. Certified as a Woman-owned Business Enterprise and with all products manufactured in Green Bay, Wisconsin, all Séura products get to wear the badge of Made in the USA by American craftsman.
Find the optimal high-performance audio solution for home theater systems, outdoor sound and 2-channel audio through a wide range of Paradigm loudspeakers. Since 1982, the Toronto-based company has perfected the balance of construction, design and engineering for the ultimate value in high-end sound. Relying on in-house audio research, Paradigm constantly re-tests, re-measures and re-designs their speakers for superior sound quality every time. Even the most critical listeners will be amazed by the clarity and power of sound emanating from their loudspeakers while listening to music or movie soundtracks. Variables within the room can easily affect sound quality which is why all speakers include Anthem Room Correction (ARC) technology. ARC eliminates these variables by comparing room acoustics to the company's lab standards to get rid of adverse results through custom calibration.
Start Your Journey to Smarter Living
Connect with us to learn more about how these industry-leading brands work together to create your dream smart home or business.